PowerPoint Versions of Presentations Now Available
Great news! We just published all our existing presentations in PowerPoint for the free use of all. That's over 500,000 PowerPoint slides, comprising 6000 decks, to support the teaching of K12 and AP science, mathematics, and computer science.
These PowerPoint presentations mirror our SMART Notebooks, making the content of those Notebooks accessible to a wider audience and easier to integrate into Google Classroom.
These presentations are part of our comprehensive teaching materials that include homework, classwork, labs, quizzes, tests, and unit plans.
When you click on any presentation you will see four versions that are available. The first is the SMART Notebook version. The second is the new PowerPoint version. The third is the PDF of the slides. The fourth has an extra slide after each formative assessment question that shows the pull tab out with the answer displaying. Many teachers use this version as a "teacher's manual".
The formative assessment questions in the PowerPoint version are best viewed in present mode. When you click to the slide you will just see the question, and then the next click will animate the answer tab to pull out.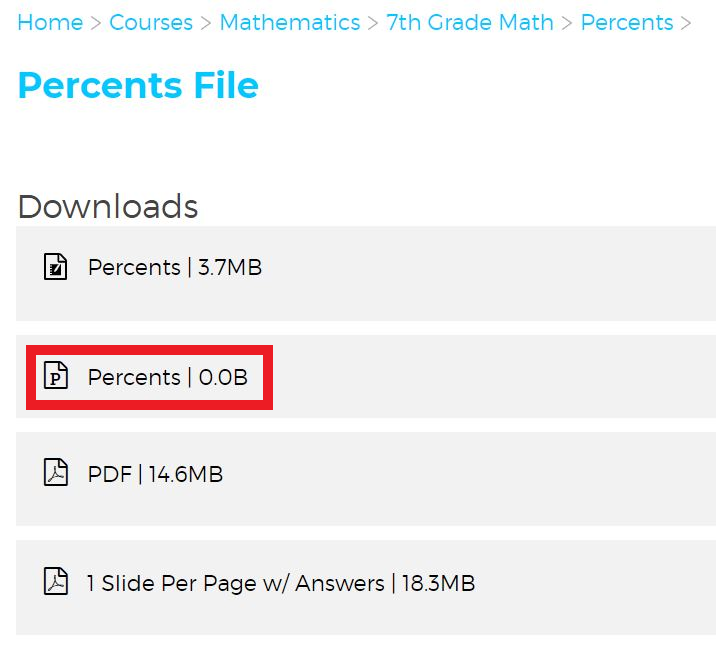 Feedback is always appreciated. You can comment about any file on our website by typing in the comment box that is found at the bottom of the page. That triggers an email to one of our head content writers and they will get back to you as soon as they can.
Tags: News